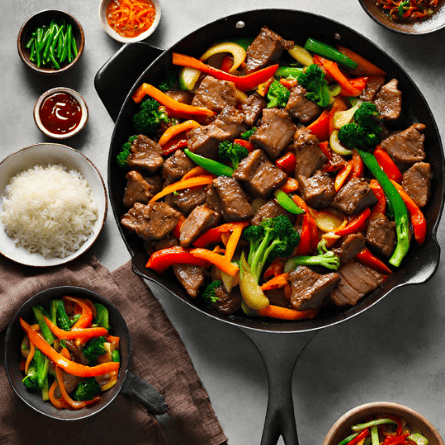 Believe it or not, you can still enjoy mouthwatering Chinese takeout while sticking to your keto diet! 
With clever substitutions like cauliflower rice and zucchini noodles, as well as swapping sugary sauces for flavorful low-carb options, you'll find there are endless ways to savor Chinese flavors without the carbs. 
Read on for pro tips that will have you wok-ing out tasty keto meals in no time!
KEY TAKEAWAY
Keto Chinese food take out, what to know?
Keto Chinese food takeout offers delicious, low-carb options for those following a ketogenic diet. With choices like cauliflower fried rice and sugar-free sauces, you can enjoy your favorite Chinese dishes while staying in ketosis.
Expert Tips About Ordering Keto Chinese Takeout
Can I Really Order Keto-Friendly Chinese Takeout?
Chinese takeout is a favorite for many, but is it possible to enjoy your old favorites while following a keto diet? The short answer is yes! With a few simple guidelines, you can order keto-friendly Chinese dishes that will satisfy your cravings without knocking you out of ketosis.
Focus on Lean Proteins and Low-Carb Veggies
The key is choosing items that are centered around lean meats like chicken, beef, pork, or shrimp along with non-starchy vegetables like broccoli, cabbage, bok choy, etc. Stir-frys, lettuce wraps, egg drop soup, and steamed dumplings without the dough wrapper are great options.
Avoid Rice, Noodles, and Sugary Sauces
Ask for no rice or noodles with your entree. Also beware of hidden sugars in sauces like sweet & sour or plum sauce. Opt for low-sugar choices like soy sauce, garlic sauce, or ginger sauce.
Choose Wisely from the Menu
Dishes like Kung Pao Chicken, Mongolian Beef, Beef & Broccoli, and Szechuan Shrimp are typically lower in carbs. Anything breaded, fried, or covered in starchy sauce is best avoided.
Ask About Preparation
Don't be shy to ask how dishes are prepared. Request veggies be stir-fried instead of deep fried. Ask for sauce on the side so you control how much you use.
Fill Up on Low-Carb Appetizers
Steamed dumplings, egg rolls (without the wrapper), and lettuce wraps make great keto-friendly starters. Load up on these to help curb your appetite.
Stay Hydrated
Soy sauce and salty dishes may leave you thirsty. Sip on water or unsweetened tea between bites to stay hydrated.
Following these tips will allow you to create a satisfying keto-friendly Chinese feast. With a little planning, you can still enjoy takeout night without sabotaging your diet!
Which Chinese Delivery Classics Always Fit My Low-Carb Lifestyle
Top 3 Keto-Friendly Chinese Takeout Classics
Enjoying your favorite Chinese takeout meals while sticking to a low-carb keto diet is totally doable. With a few simple swaps and smart choices, you can satisfy your cravings without going overboard on carbs. Check out these top 3 keto-friendly Chinese favorites:
1. Egg Foo Young
Fluffy egg omelettes stuffed with meat and veggies are a stellar keto choice. Egg foo young offers protein plus minimal carbs when avoiding starchy binders. Customize the fillings to suit your tastes.
2. Lettuce Wrap Entrees
Skip the rice and noodles and try entree fillings wrapped in lettuce leaves instead. The crispy lettuce cups add crunch and cut carbs. Go for fillings like chicken, beef, shrimp, or tofu.
3. Hot and Sour Soup
Warm up with this classic sour soup loaded with mushrooms, bamboo shoots, vinegar, and tofu or egg. It offers bold flavor with under 10g net carbs per serving. Avoid if made with cornstarch.
Other Tips for Keto Chinese Takeout:
Request sauces on the side and use sparingly or ask for low-sugar swaps like garlic or soy sauce.
Opt for stir-frys with meat and veggies over rice or noodles.
Load up on keto-friendly appetizers like steamed dumplings or egg rolls (hold the wrapper)!
Drink water with your meal as sodium levels tend to be high.
With the right swaps and choices, you can still enjoy all your favorite Chinese dishes while maintaining your keto diet! A few adjustments is all it takes to make any Chinese meal keto-friendly.
Low-Carb Hacks: How to Keto-ify Any Chinese Carryout Order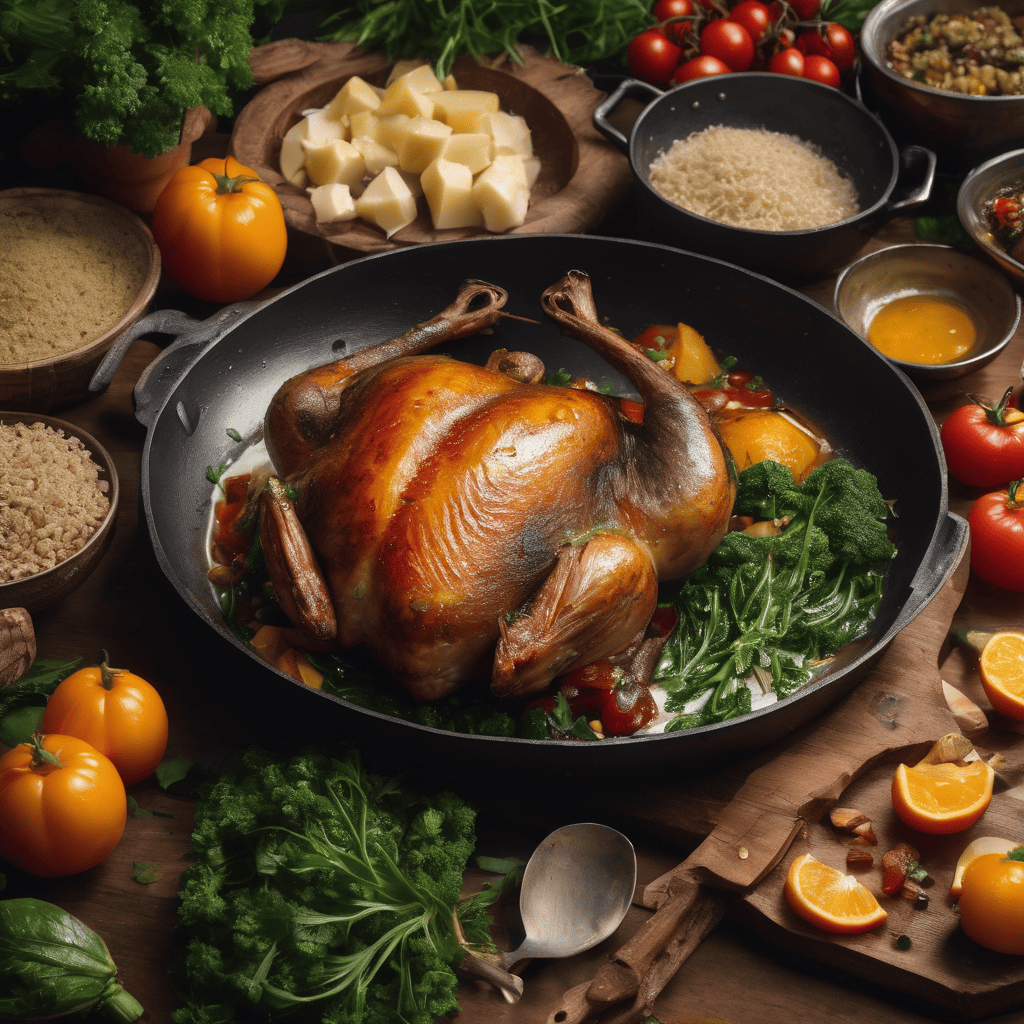 Beyond Beef & Broccoli: 3 Unconventional Low-Carb Chinese Takeout Combos
When following a keto diet, don't limit yourself to the same old beef and broccoli when ordering Chinese takeout. With a few creative modifications, you can enjoy an array of mouthwatering low-carb dishes. Here are 3 unconventional Chinese combos with under 10g net carbs per portion:
1. Cauliflower Fried Rice
Trade starchy white rice for riced cauliflower sautéed with eggs, meat, and veggies. Add oyster sauce for flavor. This fried "rice" is under 5g net carbs per serving!
2. Lettuce Wrap "Mu Shu"
Mu shu is typically served with pancakes, but lettuce makes the perfect low-carb vessel. Fill leaves with stir-fried pork, mushrooms, cabbage, and sprouts for a fun twist.
3. Spicy Keto Orange Chicken
Skip the sugary orange sauce and breading. Make it keto by coating chicken in egg then spices and baking. Toss in Sriracha and sesame oil for a spicy orange chicken remake.
Other Tips for Customizing Chinese Takeout:
Sub zucchini noodles for lo mein or rice noodles.
Load up stir-frys with extra veggies instead of carby sauces.
Opt for lettuce wrap sandwiches instead of buns.
Ask for no breading on foods like orange chicken or fried items.
With clever modifications and substitutions, you can enjoy virtually any Chinese food while sticking to your low-carb diet. Don't be afraid to ask for keto swaps when ordering.
Beyond Beef and Broccoli: 3 Unconventional Chinese Takeout Combos Under 10g Carbs
Keto Chinese Takeout Hacks: How to Order & Stay Under 10g Carbs
Enjoying your favorite Chinese food (1) on a keto diet is possible with some clever ordering hacks. Use these tips to keep carb counts low at under 10g per serving:
Swap Noodles & Rice
Skip noodles and rice and sub with zucchini noodles, cauliflower rice, shirataki noodles, or add extra veggies. This cuts a major carb source.
Avoid Heavy Sauces
Many sauces contain added sugars. Ask for it on the side or request light sauce. Opt for lower-carb choices like soy or garlic.
Load Up On Low-Carb Apps
Egg rolls, lettuce wraps and dumplings (hold the dough) make great keto-friendly starters under 5g carbs per serving.
Add Thickeners to Sauces
Ask if they can add xanthan gum to thicken sauces instead of cornstarch, an added carb. This allows you to enjoy flavors while reducing carbs.
Choose Low-Carb Entrees
Opt for stir-fry, grilled meats, or steamed seafood. Stay away from breaded, fried items or sweet sauces. Enjoy veggie-loaded dishes.
Don't Fear Modifications
Don't hesitate to ask for keto swaps like cauliflower rice. Most restaurants are happy to provide low-carb options.
With a few simple hacks, you can enjoy all your favorite Chinese dishes while maintaining your keto diet and keeping net carbs under 10g per meal!
I Found the Best Buffets—Here's How to Keto with Chinese Take-Home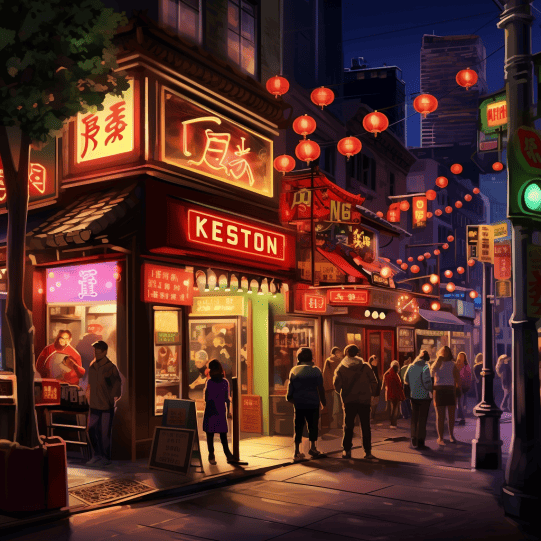 Keto Tips for Enjoying a Chinese Buffet
Chinese buffets may seem daunting when you're watching carbs, but you can still build a tasty keto-friendly meal with the right strategy. Use these buffet tips to avoid derailing your diet:
Focus on Lean Proteins
Load up on grilled, steamed or sautéed proteins like chicken, beef or shrimp. Avoid anything breaded or fried.
Fill Half Your Plate with Low-Carb Veggies
Pile on broccoli, cabbage, bell peppers, chili peppers and other non-starchy veggies. They add bulk without spiking carbs.
Skip the Rice and Noodles
Pass on these starchy sides. Opt for extra veggies or salad instead to cut the carbs.
Mind the Sauces
Many Chinese sauces have added sugar. Use sparingly or ask for low-carb substitutions like soy or garlic sauce.
Take Small Portions
Don't overload your plate. Start with small servings so you don't overeat and can try multiple dishes.
Bring Home Leftovers
Ask for to-go boxes. Enjoy leftovers later for easy keto-friendly meals.
Add Fat for Satisfaction
Top dishes with fatty ingredients like avocado, coconut, or sesame oil for an extra keto kick.
With smart choices and moderate portions, you can create satisfying low-carb meals at a Chinese buffet. Focus on protein and non-starchy veggies while limiting carby sauces.
Delicious Chinese Recipes You Can Carry Out with Fewer Than 5g Net Carbs
3 Keto-Friendly Chinese Recipes With Under 5g Net Carbs
Following a keto diet doesn't mean giving up on flavorful Chinese cuisine. With a few simple substitutions, you can recreate restaurant favorites at home with less than 5g net carbs per serving.
Keto Egg Drop Soup
This classic egg drop soup gets its richness from chicken broth and eggs while keeping carbs low. Simply simmer broth with garlic, ginger, scallions, then drizzle beaten eggs for a satisfying low-carb starter.
Stir-Fried Beef and Broccoli
Beef and broccoli is a takeout staple made keto by skipping starchy sauces. Cook beef in sesame oil then toss with fresh broccoli florets and a touch of low-carb sauce for amazing flavor.
Steamed Fish with Ginger
Steaming flaky fish like cod or bass locks in moisture and flavor. Topping with freshly grated ginger, scallions, garlic, and cilantro offers big Asian taste with no added carbs or sugars.
More Keto Chinese Favorites Under 5g Net Carbs:
Lettuce wrap "tacos" with 5-spice chicken
Cauliflower fried rice with shrimp
Hot pot soup with sesame oil and greens
Chicken and veggies stir-fry over riced cauliflower
With clever use of low-carb ingredients, you can recreate restaurant-quality Chinese dishes (2) at home while staying under 5g net carbs per serving.
Keto Taste Test: Rate Popular Chinese Sauces for Easy Low-Carb Takeout Choices
Keto-Friendly Chinese Sauces for Low-Carb Takeout
When ordering Chinese takeout, the sauce can make or break your keto diet. Here are the best low-carb sauces to enjoy your favorite Chinese dishes:
Soy Sauce
A Chinese staple that packs an umami punch. Look for reduced sodium soy sauce and use sparingly. 1-2g net carbs per tablespoon.
Oyster Sauce
Made from oyster extracts, this rich sauce coats meats and veggies. Choose low-carb oyster sauce with 2-3g net carbs per tablespoon.
Garlic Sauce
Skip starchy gravy-like sauces and ask for this pungent, flavorful garlic sauce instead. Just 2g net carbs per tablespoon.
Ginger Sauce
Ginger's kick balances salty dishes. Opt for ginger sauce drizzled over chicken or fish. Around 1g net carb per tablespoon.
Chili Garlic Sauce
Spicy chili garlic sauce adds a fiery flavor to any dish. Use sparingly as 1 tablespoon contains 2g net carbs.
Avoid Sweet & Sour and Plum Sauces
These tend to be loaded with sugar. Stick to savory low-carb sauces for the best keto ratios.
With the right sauce choices, you can still enjoy the bold flavors of Chinese cuisine on a low-carb keto diet. Read labels and portion carefully.
Conclusion
I hope these tips have shown you that you don't have to give up your favorite Chinese dishes just because you are following a keto diet!
With a few simple substitutions and smart menu choices, you can still indulge in all that mouthwatering Chinese flavor without knocking your body out of ketosis.
Here's a quick recap of what we've covered:
Focus on protein-packed dishes like lettuce wraps, stir frys, and egg drop soup.
Swap out rice and noodles for riced cauliflower or extra veggies.
Watch out for hidden carbs in sauces and ask for low-sugar swaps.
Don't be shy to customize your order – most restaurants are happy to accommodate!
Try unconventional low-carb combos like cauliflower fried rice and lettuce wrap mu shu.
Enjoy keto-friendly apps and starters to help fill you up.
The key is knowing what to order and how to modify dishes to keep carbs low. With the right choices, you can indulge in all your old takeout favorites while still sticking to your keto goals.
So next time you're craving Chinese, don't deprive yourself – just order smart! Your taste buds will thank you.
References
https://www.wholesomeyum.com/keto-chinese-food/
https://www.healthline.com/nutrition/15-keto-chinese-foods
Related Articles
I am a skilled chef assistant with a passion for Asian cuisine, I have honed my craft through formal training at At-Sunrice GlobalChef Academy and years of experience in the culinary industry. I have extensive knowledge of cooking techniques and herbs and spices, with a particular focus on traditional Chinese dishes. I'm also an author of the book "Delicious Keto Low Carb Chinese Food for Busy Moms and Fitness Enthusiasts" which is sold on Amazon. On my blog, bowlakechinese.com, I share my expertise in Asian cuisine and provide tips and recipes for those interested in low carb Chinese cuisine.