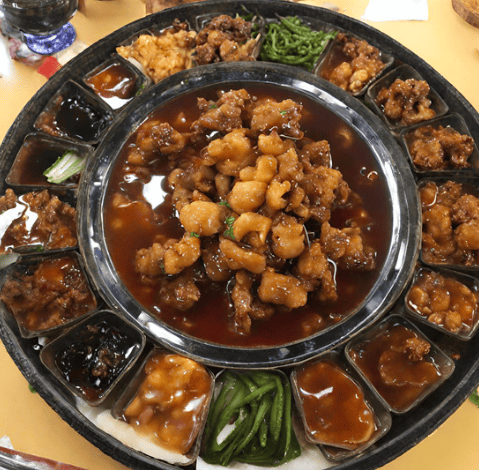 Ready for a NH Chinese culinary adventure? Your expert guide, a connoisseur of Chinese cuisine, shares tantalizing tales and flavors. From sizzling stir-fries to iconic dishes, it's a feast for your senses. Stay tuned for secrets and stories, and you'll soon be recommending Northwood's top Chinese spots. Hungry for more? Keep reading!
KEY TAKEAWAY
Who Delivers Chinese Food on Northwood?
Bow Lake Chinese Restaurant and Golden Dragon Chinese Restaurant are two top options for best places of delicious Chinese food delivery in the Northwood area, with both offering fast delivery and a wide selection of classic and authentic Asian cuisine/ asian fusion to choose from.
Bowlake Chinese Restaurant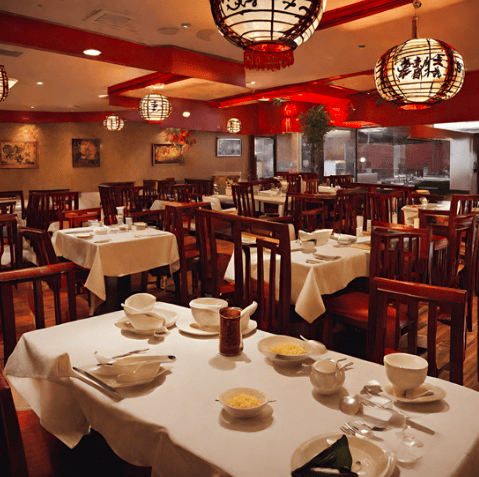 Nestled at 758 1st New Hampshire Turnpike in scenic Northwood lies a hidden gem, Bow Lake Chinese Restaurant. If you're on the hunt for top-notch Chinese cuisine delivery in this charming area, look no further.
What sets Bow Lake apart is its mouthwatering yet budget-friendly selections, making it the ultimate destination for a Chinese adventure. Their lightning-fast delivery ensures piping hot, irresistible meals. Now, let's talk cravings. Whether you're yearning for delicate dumplings, comforting lo mein/chow mein, or bold General Tso's chicken wings, or Kung Pao Chicken, Bow Lake has your back. This culinary haven promises to satisfy your deepest cravings, leaving your taste buds singing.
Golden Dragon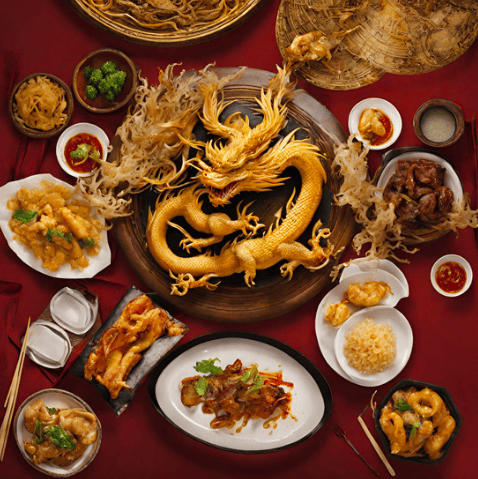 Golden Dragon is the go-to spot for Chinese food delivery on Northwood. Their menu features a variety of classic dishes, from Lo Mein and Fried Rice to Szechuan and Hunan dishes.
They also offer a selection of vegetarian dishes for those looking for a healthier alternative. For those who prefer their food extra spicy, the restaurant offers a selection of hot and spicy dishes, too.
Additionally, Golden Dragon offers delivery services, so you can have your favorite Chinese dishes conveniently delivered right to your door.
China Garden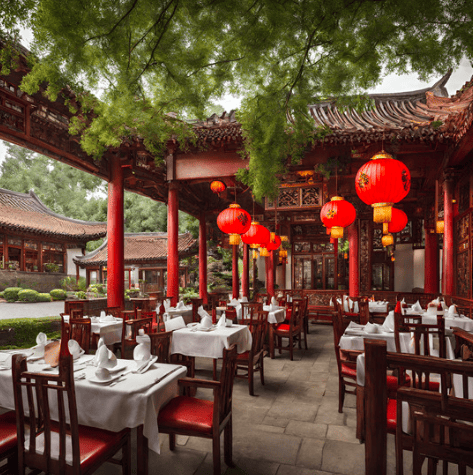 China Garden is a great go-to for Chinese food delivery in Northwood. They have a great variety of dishes, both classic and modernized, that are sure to hit the spot.
Their menu includes traditional favorites like General Tso's chicken, Kung Pao chicken, and fried rice, but also unique items like Asian-style pizzas, dumplings, and eggrolls.
All of their food is freshly prepared and made with quality ingredients. On top of that, their delivery service is quick, convenient, and reliable. So if you're looking for Chinese food delivery in Northwood, China Garden is definitely a great option.
Ming's Chinese Restaurant
Located on Northwood Street, Ming's Chinese Restaurant is an excellent option for delivery of Chinese food. They specialize in authentic Chinese dishes made with fresh ingredients, and they offer a variety of traditional dishes such as sweet and sour pork, sesame chicken, and orange beef.
For those looking for something lighter, they have a selection of delicious vegetarian dishes like vegetable lo mein and eggplant. Ming's Chinese Restaurant also offers delivery, so you can enjoy their delicious food without ever leaving your home.
Panda Express Delivers Chinese Food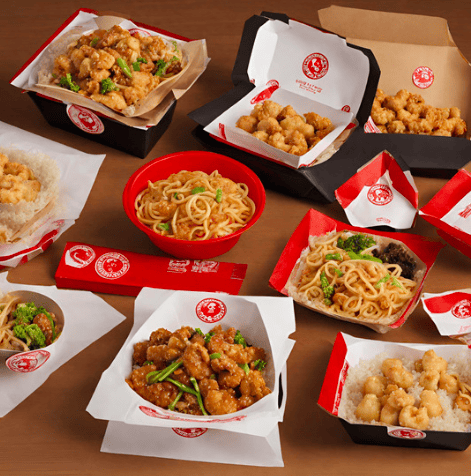 If you're looking for Chinese food delivery on Northwood, Panda Express is one of your best options. Panda Express is one of the most popular Chinese restaurants in the country, with over 2,000 locations.
They offer a wide range of authentic Chinese dishes, from Kung Pao Chicken to Orange Chicken. (1) Plus, you can order online for delivery or takeout.
Panda Express also offers catering services for larger groups. Whether you're in the mood for a single meal or a full-fledged feast, Panda Express can satisfy your Chinese food cravings.
Mei's Chinese Restaurant
It's as if you've uncovered a well-kept secret, a realm where the traditional flavors of Chinese cuisine seamlessly merge with contemporary tastes. Situated discreetly in Northwood, Mei's offers an authentic Chinese culinary experience, coupled with the modern convenience of ordering online.
Their menu unfolds like a delightful tapestry of meticulously crafted dishes, each radiating precision and an unmistakable touch of love. Imagine savoring the crispy, velvety delight of Crab Rangoons or embarking on a culinary journey with their Beef Stir-Fry, a symphony of textures and flavors that is nothing short of a masterpiece.
Whether you are a seasoned connoisseur of Chinese cuisine or new to these mesmerizing flavors, Mei's beckons as a culinary treasure that's waiting to be discovered, and it's never been more accessible, thanks to the ease of online ordering.
Asia Chinese & Japanese Restaurant
As we journey to uncover the finest Chinese food delivery services in Northwood, Asia Chinese & Japanese Restaurant's menu is your gastronomic atlas, (2) inviting you to explore a diverse culinary landscape. Whether you're yearning for the umami-rich melody of Chicken Teriyaki or the spicy allure of Kung Pao Shrimp, this restaurant satisfies your culinary desires. It's like a single voyage that can whisk your taste buds from the delicate elegance of sushi rolls to the hearty charm of classic Chinese stir-fries.
This unique amalgamation of culinary traditions harmoniously unites on your plate, offering a spectrum of flavors and options for those who appreciate the dynamic interplay of Chinese and Japanese cuisine. Asia Chinese & Japanese Restaurant is the crossroads where these two delightful culinary worlds converge, serving an exquisite menu that caters to diverse tastes and preferences.
Whether you're a seasoned connoisseur or a curious epicurean, this culinary adventure offers a taste of both realms with just a few clicks of online ordering. It's where flavor harmony takes center stage, allowing your culinary journey to transcend borders and revel in the artistry of two remarkable traditions.
Ordering Online for Chinese Restaurant in Northwood
Imagine you're about to embark on a quest to savor the finest Chinese cuisine in Northwood, all from the comfort of your home. It's not a dream; it's the magic of online food ordering. (3) Let me be your guide as we navigate this flavorful journey.
Step 1: The Portal of Flavor
Our adventure begins with the choice of the right online platform, a gateway to culinary delight. Think of platforms like Grubhub, DoorDash, or Uber Eats as your compass. These portals connect you to a variety of local Chinese restaurants, ready to tantalize your taste buds.
Step 2: Plotting Your Location
Now, here's where you mark your territory – enter your precise delivery address. This ensures you're only shown Chinese restaurants that can reach your Northwood location. It's like setting your destination on a treasure map.
Step 3: The Chinese Culinary Gallery
As the virtual gates open, you're greeted with a grand gallery of Chinese restaurants. Each one has its unique menu, garnished with customer reviews and ratings. It's like wandering through a culinary art exhibit.
Step 4: The Epic Menu Exploration
Now, dive into the menus. You'll find classics like Crab Rangoon and Beef Stir-fry, or maybe some roast pork. Just click on those dishes that make your taste buds tingle with excitement.
Step 5: A Touch of Personalization
Don't forget, you're the captain of this culinary voyage. Many platforms let you customize your order, adding extra spice, sauce on the side, extra servings, or a gluten free options. It's like tailoring your journey just the way you like it.
Step 6: The Culinary Treasure Chest
Your selected dishes land in your virtual cart. It's like collecting precious gems in a treasure chest. Review it carefully to ensure it's filled with your desired delights.
Step 7: Double-Check the Map
Now, before you set sail, double-check your order. Review the items, quantities, and the grand total.
Step 8: The Currency of Flavor
At this stage, it's time to pay for your adventure. Most platforms accept credit cards, debit cards, and digital wallets, like a modern-day treasure chest bursting with payment options.
Step 9: Set Sail or Await Delivery
Choose your preference: delivery to your doorstep or hoisting the anchor for a pickup adventure. Specify any special delivery instructions if needed.
Step 10: The Culinary Odyssey Begins
Click that "Place Order" button. Your culinary odyssey is underway. Look forward to the confirmation and track your order's progress.
Step 11: Ahoy, Culinary Bliss!
Finally, when your treasure chest of Chinese delights arrives or is ready for pickup, savor the flavors and let your taste buds set sail on this culinary adventure. Bon appétit!
Conclusion
Northwood has truly become an epicenter of diverse Chinese cuisine offerings, satisfying all types of cravings. Whether you prefer authentic regional fare, contemporary fusion creations, or classic Americanized dishes, this community consistently delivers exceptional options. If you're looking to expand your dining horizons or find a new local staple, I hope this overview inspires your next venture. Experience for yourself why Northwood is a regional go-to for far-east flavors, and stay tuned for my upcoming reviews on new spots that are sure to delight. Your next favorite Chinese spot might just be hiding in plain sight – bon appétit and get exploring!
Frequently Asked Questions
Any Standout Restaurants in Northwood You Recommend?
Certainly! Northwood has a vibrant dining scene, and there are a few gems that I highly recommend. Cooper Hill Pizzeria on 1st NH Turnpike is a local favorite for its mouthwatering pizzas. If you're in the mood for Chinese cuisine, Northwood Diner and China Palace offer delectable options. For a unique experience, don't miss Northwoods Brewing Company, where you can savor craft beers and tasty bites.
How to Find Nearby Restaurants in Northwood?
To discover restaurants nearby in Northwood, there are a couple of handy options. You can use a mobile app like Yelp or Google Maps, which provide user reviews, ratings, and directions to various dining establishments. Alternatively, simply take a leisurely drive along 1st NH Turnpike, and you'll stumble upon several charming eateries.
Are There Any Restaurants in Northwood with Outdoor Seating?
Yes, there are a few best restaurants in Northwood that offer outdoor seating, which is perfect for enjoying the pleasant weather. Cooper Hill Pizzeria has an outdoor patio where you can savor your pizza delivery al fresco. Additionally, Northwoods Brewing Company often has outdoor seating options.
Are There Any Gluten Free Options at Local Restaurants in Northwood?
Certainly! Many food restaurants in Northwood are mindful of dietary preferences, including gluten-free options. When dining at Northwood Diner and Northwoods Brewing, you can inquire about gluten-free choices on their menus. They'll be happy to accommodate your dietary needs.
How to Write a Review of Restaurant in Northwood?
Write a review is a fantastic way to share your dining experiences and help others discover great restaurants. Most nearby restaurants in Northwood have a presence on popular review platforms like Yelp and TripAdvisor. Simply create an account, find the restaurant's page, and share your thoughts and recommendations.
How to Book a Table at Restaurant in Northwood?
If you want to takes reservations, most places have a website with their contact details (phone number), or you can simply ring them up. Friendly advice, call during their open hours. Additionally, you might want to check out their website for the option to "view menu" before making your reservation.
Are There Any Wheelchair Accessible in Chinese Restaurant in Northwood?
Yes, there are wheelchair accessible Chinese restaurants in Northwood. It's a good practice to contact the restaurant directly or check their website for specific information regarding accessibility features, such as wheelchair ramps (for wheelchair accessible), spacious interiors, and accessible restrooms, to ensure they meet your needs.
References
https://www.restaurantji.co.uk/greater-london/northwood/asian/
https://www.allrecipes.com/recipe/61024/asian-orange-chicken/
Related Articles
I'm a culinary expert who has been trained by some of the world's top chefs. I love blending classic Chinese culinary techniques with modern influences that I've picked up during my travels. In my free time, I enjoy writing, and you can find my musings on the bowlakechinese.com blog.